2017 was an exciting year for the Cryptocurrency market as a whole, the market cap was $17 billion on 1 January, 2017  It surged past the $600 billion mark at its' peak. Leaving us questioning what is in store for 2018… but the question on a lot of investors mind is what are the top Cryptocurrencies or which are the best Crypto to invest in throughout 2018.
We want to give an incite into 3 cryptocurrencies we think will be among the top cryptocurrencies and therefore the best cryptocurrencies to invest in throughout 2018.
2018 has so far seen the value of the overall Cryptocurrency reduce quite significantly, this in turn has scared a lot of new and existing investors out of the markets. Causing a lot of negative reporting towards the general industry, but really, this is nothing more than a perfect time to invest
We have therefore decided to share our three top cryptocurrencies, each off the cryptocurrencies listed below are simply an opinion based on some factors and in no way is this investment advice. However, based on our arguments below this is why we believe these could be the best cryptocurrencies to invest in throughout 2018.
I no way do the opinions suggested below constitute investment advice, they are simply an opinion and you should invest with absolute caution. If you seek advice you should discuss this with a financial adviser.
What are the best Cryptocurrencies to invest in ?
Here's our selection for what we think are the best cryptocurrencies to invest in this year. Great potential gains and safe long term investments.
DISCLAIMER – In no way is the investment advice! While you are free to copy our investments, it is important to remember that the value may go down as well as up. You could lose all of you initial investment, so could we. We are prepared to take that risk, if you are not, then do NOT invest. 
#1 NEO
NEO saw a dramatic rise in 2017, especially after rebranding from Antshares, however, they didn't to stop there. Often dubbed the Chinese Ethereum, NEO continuously draws comparisons with Ethereum. It is now worth noting that tokens have begun being issued on the NEO blockchain and known as NEP5 tokens. This is a huge step as all other Ethereum competitors are some way behind in this development so far. The NEP5 tokens have gained a lot of media coverage as well as they have had a particular focus on Anti Money Laundering (AML) procedures and strict Know Your Customer (KYC) guidelines. This shows a greater attitude towards regulation which was one of the major concerns for ICO projects in previous years.
Another decisive factor for NEO being regarded as one of our top cryptocurrencies is that they have an absolute maximum supply of 100 million NEO tokens which can be distributed. 50million of which were initially sold and the other 50million were locked away for a year, to be sold at a later date. Ethereum has a very similar total supply and has reached far higher prices, although we do understand that Ethereum has been around far longer and has a greater reputation.
NEO does also allow users to stake their NEO and can earn GAS in return, GAS can also be traded which not only acts as incentive for users to hold onto their NEO but also increases the scarcity of the NEO tokens. An argument which cannot be made for Ethereum at this point in time.
They're building a smart economy together with the many NEP5 token projects in the form of ICO's. NEO ICO's are some of the best performing to date and arguably some of the best projects in the space. Switcheo and NEX for example are an example of recent ICO's to fund decentralized exchanges, the next level of cryptocurrency exchange. Find more exciting upcoming NEP5 projects to look out for.
These Definetly make NEO one of the best Cryptocurrencies to invest in for long term success.
#2 Binance Coin
Binance is becoming one of the most popular cryptocurrency exchanges, topping the trading volume for a number of different cryptocurrencies on a daily basis now. Why do we think it could be one of the best cryptocurrency to invest in? And this has been practically overnight. Binance was launched in 2017 and the ability to provide a secure, fast cryptocurrency trading platform, coupled with the ease of use across the entire site has seen it become one of the most popular cryptocurrency trading platforms in the world.



Binance has emerged as one of the most stable coins throughout 2018 and therefore is a good investment if you do not like the volatility, or are simply looking to mitigate some of the risk within your portfolio. One of the exciting things about Binance is that they have their own cryptocurrency. Binance Coin has a number of features, The first is the fact that users receive reduced fees when trading using Binance Coin (BNB), Binance coin users are also incentive to hold their BNB as Binance announced at there end of February that the top 500,000 users in terms of their total Binance holdings, would receive a free airdrop. This may be a sign that Binance could plan to offer this incentive a regular feature going forward, although it remains to be seen just yet.
To see learn how to open a Binance account click here
Finally Binance announced in their whitepaper that they have a re-purchasing plan in order to reduce the total supply of BNB which will in turn increase the overall scarcity of BNB tokens. This is known as a Binance Coin Burn.
Every quarter, we will use 20% of our profits to buy back BNB and destroy them, until we buy 50% of all the BNB (100MM) back. All buy-back transactions will be announced on the blockchain. We eventually will destroy 100MM BNB, leaving 100MM BNB remaining.
To find out how to make a Binance account click https://www.binance.com/?ref=15168629
This concludes our summary of the best Cryptocurrencies to invest in. Remember to do your own research and in no way does this constitute investment advice. We have based our research largely on total supply, reputation and overall potential throughout 2018. We hope you enjoyed this article about featuring our 3 best cryptocurrencies to invest in, let us know your thoughts in the comments.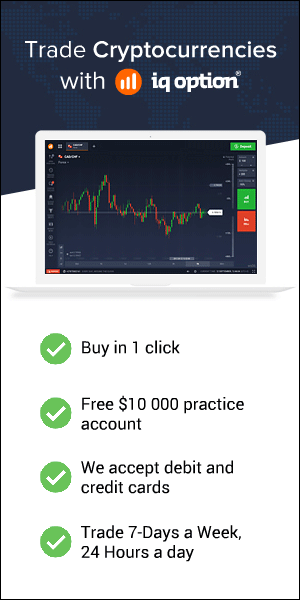 #3 MCO
MCO formerly Monaco, allows users to buy, exchange, send and track their crypto. While even more importantly will allow users to spend their crypto using the MCO Visa card which will be distributed shortly.
MCO completed their ICO on 18th, June 2017 raising an incredible $54,000,000. Their ICO offered a fixed amount of MCO tokens per Ethereum, this caused the actual ICO price per token to fluctuate between around $0.70 and $3.60. The reason for this was because the price of Ethereum (ETH) rose from around $86 – $394 in the month they conducted their ICO.
The biggest feature which MCO promised during their ICO was they they will deliver a Visa card which will be linked directly to their app, allowing users to spend their crypto or withdraw it as cash with minimal fees. MCO acquired the Visa programme manager approval in October 2017 which caused a lot of excitement, now they are are in the final stages of their mission putting "crypto in every wallet"
MCO formerly known as Monaco rebranded on July the 5th. Previously Monaco site was Mona.co with their token symbol MCO. On July 5th MCO announced that Monaco would now be CRYPTO.com after purchasing the sought after domain for an undisclosed figure.
The domain Crypto.com was registered by Matt Blaze in 1993, Blaze a professor of computer and information science at the University of Pennsylvania who sits on the board of directors of the Tor Project. Over the years the domain has attracted plenty of attention for obvious reasons, however, Blaze has refused to accept any offers until now.
Kris Marszalek stated that the purchase was not about money but rather about finding the right home for the domain. Given their mission of putting Crypto in every wallet, the domain seems quite fitting for them. Crypto.com will now be the name of the parent company which was originally launched as Monaco, and MCO will be the the name of the services provided by Crypto.com. The MCO services include; their wallet and App, token and Visa cards.
This is a very exciting project and users can now lock up MCO tokens to secure their Visa cards,
#4 Quarkchain
"QuarkChain is a high-capacity peer-to-peer transactional system." "It is an innovative permissionless blockchain architecture that aims to meet the global-wise commercial standard. It provides a secure, decentralized, and scalable blockchain solution to deliver 100,000+ on-chain TPS."
What does this mean in simple terms? This means that QuarkChain will be directly focused on a peer-to-peer payments solution which will not only rival Bitcoin, Ethereum and many other cryptocurrencies, but they will also be rivalling the likes of Visa and PayPal. The global-wise commercial standard right now is set by companies such as Visa, their systems can supposedly handle up to 50k TPS (transactions per second) While the actual number may be less, they allow their systems to handle more so as to cater to the global standard of fast transactions. Right now one of the major issues with blockchain technology, is the ability to scale blockchains to be able to handle greater amounts of users and larger volumes of transactions.
In an exciting update, QuarkChain have released their Testnet 1.0, which saw the price of QuarkChain (QKC) increase by around 20% following the launch. The result have not disappointed either, with the most recent test result returning 14.7k TPS and all of their public demonstrations have yielded results above 10,000. It seems that excitement is starting to grow around this project and although the promised 100k is some way away it is looking more achievable.
The QuarkChain Mainnet is due to go live in December or January and they are making serious headway towards the 100K TPS. Claims have been made that it could be more than this by the Mainnet launch. QuarkChian looks a very good buy right now and they are hitting figures which are previously unheard of.
#5 Switcheo
Switcheo is the first ever decentralised exchange to run on the NEO blockchain. Switcheo is one of the first NEP5 tokens and is part of what can only be described as the rise of NEP5 tokens. Switcheo is certainly one of the most exciting projects which will run on the NEO blockchain.
Switcheo had their ICO on 17th March 2018. They raised their max cap of $8,700,000 within 24 hours. There was not too much hype around this project given that they have a fairly small following on social media in comparison to similar projects.
Switcheo did however, have a working product which was a big selling point and most likely what helped them conclude their token sale so quickly. The testnet was available to use throughout the ICO whilst the mainnet was being finalised. The mainnet is now available and users can trade most NEP5 tokens with the trading pairs NEO, GAS and SWH tokens.
Switcheo was designed as they saw the growing popularity of NEO based projects and wanted to offer a way for investors to trade these tokens, without the need to rely on centralised exchanges given the growing difficulty to get a token listed on popular centralised exchange. Not to mention the security risks that come with storing funds a on centralised exchange. Switcheo combines security with ease of trade and their aim is not just to compete with other DEX's but to compete with the likes of Binance and Kucoin.
News has recently emerged of a Switcheo partnership with O3 Labs, this will bring the popular decentralised exchange to mobile wallets. O3 is a growing mobile app wallet used amongst the NEO community, integrating Switcheo will not only see a hug increase in user base but will also make trading NEP5 tokens much more user friendly.
Switcheo are planning to add support for Qtum (QRC20) tokens and Ethereal (ERC20) tokens in the near future. As well as Rumours of potential support for EOS and Zilliqa tokens further down the line. Switcheo was initially seen as a potential underdog to Neon Exchange (NEX), although NEX are still waiting on meeting a regulatory aspects before conducting their ICO. It seems the early starter advantage is playing into Switcheo's hands and they are continuing to gain a large user base.